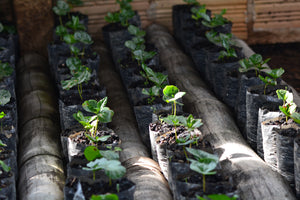 Who Are We?
Wexford Coffee Roasters is a family run business here in Wexford with an emphasis on transparency. Our main priorities are environmental sustainability and community involvement so all our coffee is roasted and packaged locally. We also buy local and we support local. We are proud to be from Wexford and hope it shows in our product.
Where We Source Our Coffee.
At Wexford Coffee Roasters our ethos is simple: We believe in fairtrade and have gone a step beyond that, we have gone the extra mile to forge a relationship with farmers in Brazil and Colombia as to insure that they get the best price for their coffee. Having this direct relationship with the farmers also gives us control over the traceability and quality of the coffee, overall passing on the best cup of coffee possible to our consumers.
Our Quality Guarantee.
At Wexford Coffee Roasters we believe in order to have true speciality coffee you must focus on three main aspects: true speciality grade coffee, a passion for roasting and a love for coffee. All three of these combined, as well as, focusing on our relationships with the farmers, allows us to make the best possible coffee for our valued customers.